Trica Stools
The Stool Specialists!
Have you been looking for the perfect stools for your counter or bar?
Maybe some very stylish chairs for your dining table?
We have what your looking for!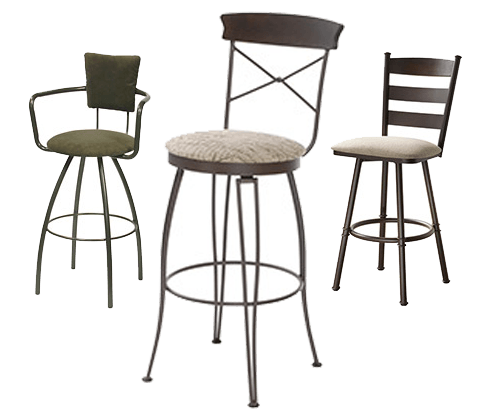 Do it…
Colour it…
Match it…
Enjoy it…
With these stools you have so many options. Browse around and then come in to our store and we will help you get exactly what you want!
Choose your frame metal finish:
12 metal colours
Brushed steel
Different frame styles
Choose your seat:
Regular cushion
Comfort seat
Wood seat
Several fabric and leather options for your seat covers!
Save 15% when you special order any Trica Stools!
For more details or if you have any questions, come into the store or contact us.